HPC Convertible End Trucks
All the right moves.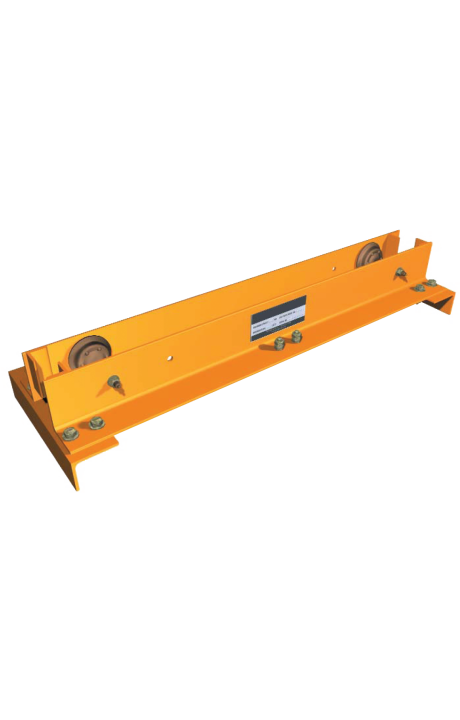 HPC Convertible End Trucks
All the right moves.
The HPC's smooth-running end trucks with durable structural steel frames and ductile iron wheels give you the freedom to safely move your load where you need it. The end trucks can also be easily installed above or below the beam applications to give you room to accommodate most existing crane systems.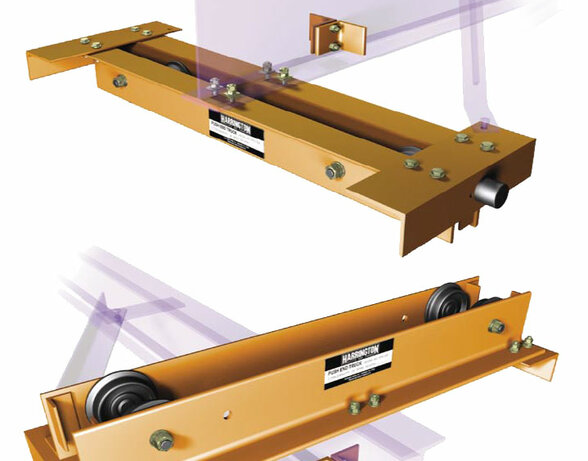 Easily Configurable
Fully machined structural steel frames on HPC convertible push end trucks can be assembled for either top-running or light- to medium-duty underhung applications.

Standard Safety Features
For added safety, HPC end trucks come standard with drop stops and rail sweeps for continued safety along the beam. Rubber bumpers are designed to prevent travel off the end of the beam.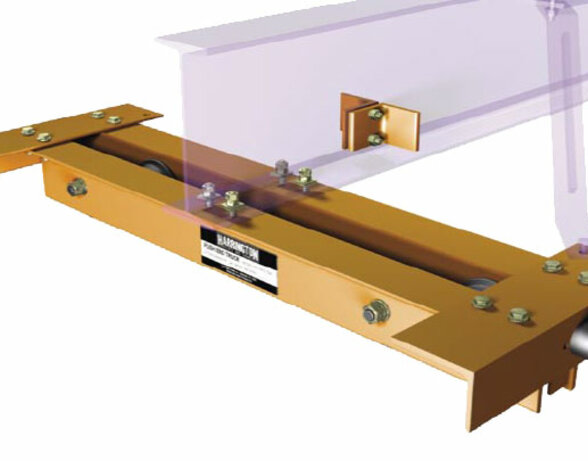 Quick All-Bolt Assembly
For quick and easy assembly, HPC end trucks are engineered with bolts. All-bolt construction lets you configure your end trucks for your specific requirements.
CAPACITY
STANDARDS
Drop stops and rail sweeps come standard
OPTIONS
Longer or shorter end truck lengths are available
BODY
Frames are fabricated from structural steel for optimal strength and rigidity
WHEELS
Precision machined cast iron designed to roll smoothly on either flat or tapered flanges
OPERATION
Convertible for either top running or underhung for light to medium duty applications
HARDWARE
Bolted for ease of assembly
Choose product configuration below to view info:
Capacity (tonne)
Model
T*
Overall length
D**
M**
N
Q
X
Y
Top Running
Underhang
½
HPC505
1.5 - 6
3 - 6
52.25
T + 4.75
T + 7.3
M / 2
3.12
10.2 - T/2
4.3
1
HPC510
1.5 - 6
3 - 6
52.25
T + 4.75
T + 8.3
M / 2
4.00
10.2 - T/2
5.3
2
HPC520
1.5 - 6
3.3 - 6
52.25
T + 4.75
T + 8.3
M / 2
4.88
10.2 - T/2
5.9
* All measurements in inches (in)
Capacity (tonne)
Model
Max Span (ft)
Wheel Diameter (in)
(T) Flange Range
End Truck Weight (lbs/pr)
Top Running
Underhang
½
HPC505
24
3.12
1.5 - 6
3 - 6
156
1
HPC510
24
4.00
1.5 - 6
3 - 6
214
2
HPC520
24
4.88
1.5 - 6
3.3 - 6
270