RY Wire Rope Hoist
Quality and performance - right down to the wire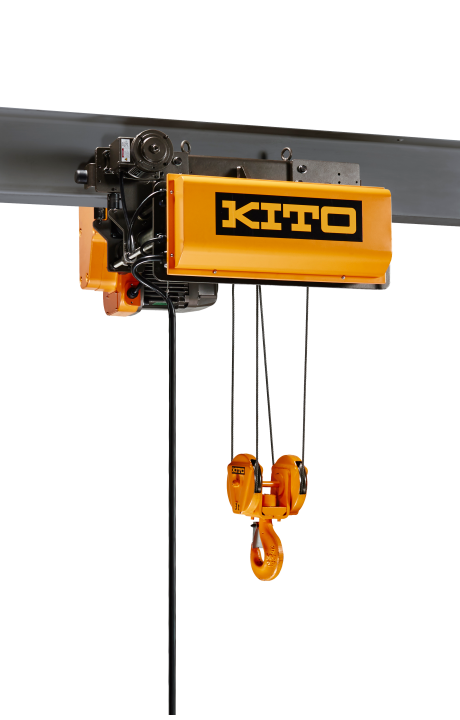 RY Wire Rope Hoist
Quality and performance - right down to the wire
KITO's RY Series wire rope hoists are designed for safety, reliability and performance. These ultra-low headroom trolley hoists have an H4 duty rating for high demand applications and comes standard with VFD controls for ultimate lifting and lowering accuracy.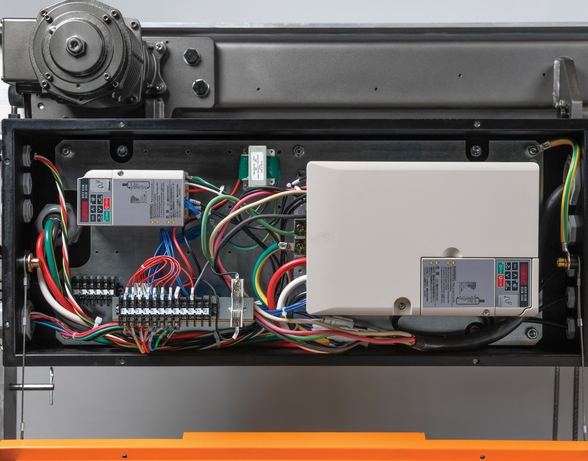 VFD Control
The Variable Frequency Drive allows for soft starts and stops, minimizing load swing and bounce. Both high and low speed are adjustable to a maximum ration of 6:1.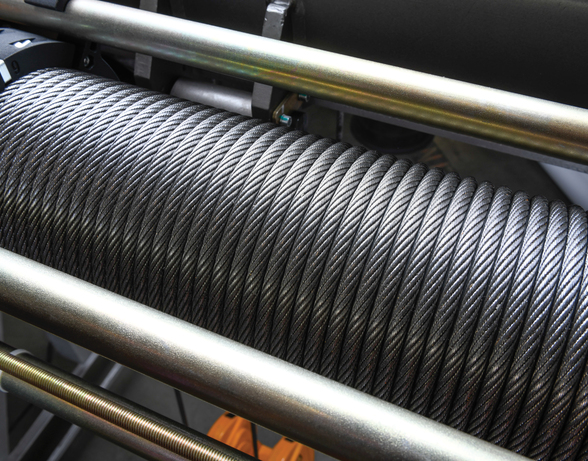 Premium Wire Rope
KITO's premium wire rope (IWRC, coated core) provides high resistance to fatigue and wear.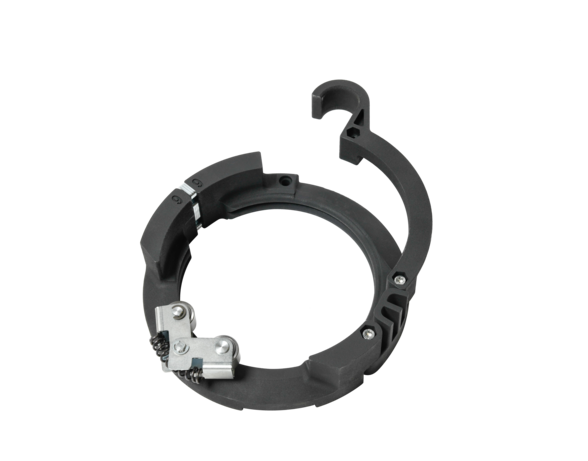 Full 360° Rope Guide
The rope guide is made of a high strength polymer for durability and keeps the rope securely in the groove on the drum. The simple design allows for easy replacement and smooth operation.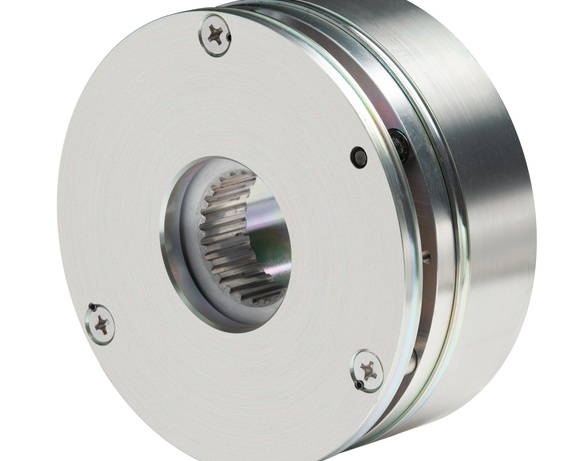 High Performance Motor Brakes
The RY comes with a pull-rotor motor brake on 3 & 5 tonne and a magnetic disc brake on the 7.5 and 10 tonne. Both brake models provide reliable operation and exceptional durability, and both come with a 5 year hoist brake warranty.
CAPACITY
STANDARDS
ASME H4
UL1340, 508, 508A, 1004
ASME B30.16, B30.17, HST-4
CMAA 74
CSA 22.2 (33, 14-13, 66), B167
OPTIONS
Pendant
Flange extension kit
CHAIN SYSTEM
Premium Wire Rope (IWRC, Plastic Coated Core)
Full 360 Rope Guide
Rope Drum
HOOKS
CONTROLS
VFD
Variable Frequency Drive
Softs start/stop minimizes load bounce
Adjustable speeds
Maximum ratio of 6:1
No-load High speed function
PUSH BUTTON STATION
IP65
Emergency stop
Optional
BRAKE
High performance pull-rotor motor brake
MOTOR
Totally Enclosed Fan Cooled (TEFC)
Class F insulation and ribbed frame for maximum cooling and durability
IP55 rating
Electronic thermal motor protection
OVERLOAD PROTECTION
Electronic overload limiter
OPERATING CONDITIONS
-20˚ to +40˚ C
Humidity of 90% or less.
Choose product configuration below to view info:
| Capacity | Model | Lift (ft) | Flange range B (in) | A | C | E1 | E2 | g | H | I | J | M | N | O | Q | R | S | T | U | V | W | X |
| --- | --- | --- | --- | --- | --- | --- | --- | --- | --- | --- | --- | --- | --- | --- | --- | --- | --- | --- | --- | --- | --- | --- |
| 3 | RYU030A25HDD | 25 | 4.92-13.78 | 36.3 | 25.0 | 7.3 | 27.8 | 1.7 | B-3.1 | 14.1 | 1.3 or less | 17.4 | 13.5 | 4.92 | 7.3 | 13.7 | 6.1 | 2.1 | 32.4-23.6 | 6.7 | 8.5 | 13.7 |
| 3 | RYU030A25HDD | 25 | 13.79-19.68 | 36.3 | 25.0 | 7.3 | 27.8 | 1.7 | B-3.1 | 14.1 | 1.3 or less | 17.4 | 13.5 | 4.92 | 7.3 | 13.7 | 6.1 | 2.1 | 29.5-23.6 | 6.7 | 8.5 | 13.7 |
| 3 | RYU030A33HDD | 33 | 4.92-13.78 | 44.7 | 25.0 | 7.3 | 36.1 | 1.7 | B-3.1 | 14.1 | 1.3 or less | 17.4 | 13.5 | 4.92 | 7.3 | 13.7 | 8.1 | 2.1 | 32.4-23.6 | 6.7 | 8.5 | 13.7 |
| 3 | RYU030A33HDD | 33 | 13.79-19.68 | 44.7 | 25.0 | 7.3 | 36.1 | 1.7 | B-3.1 | 14.1 | 1.3 or less | 17.4 | 13.5 | 4.92 | 7.3 | 13.7 | 8.1 | 2.1 | 29.5-23.6 | 6.7 | 8.5 | 13.7 |
| 5 | RYU050B25HDD | 25 | 4.92-13.78 | 36.3 | 25.6 | 7.3 | 27.8 | 1.8 | B-3.1 | 14.1 | 1.3 or less | 17.4 | 13.5 | 4.92 | 7.3 | 13.7 | 6.1 | 2.5 | 32.4-23.6 | 6.7 | 8.5 | 13.7 |
| 5 | RYU050B25HDD | 25 | 13.79-19.68 | 36.3 | 25.6 | 7.3 | 27.8 | 1.8 | B-3.1 | 14.1 | 1.3 or less | 17.4 | 13.5 | 4.92 | 7.3 | 13.7 | 6.1 | 2.5 | 29.5-23.6 | 6.7 | 8.5 | 13.7 |
| 5 | RYU050B33HDD | 33 | 4.92-13.78 | 44.7 | 25.6 | 7.3 | 36.1 | 1.8 | B-3.1 | 14.1 | 1.3 or less | 17.4 | 13.5 | 4.92 | 7.3 | 13.7 | 8.1 | 2.5 | 32.4-23.6 | 6.7 | 8.5 | 13.7 |
| 5 | RYU050B33HDD | 33 | 13.79-19.68 | 44.7 | 25.6 | 7.3 | 36.1 | 1.8 | B-3.1 | 14.1 | 1.3 or less | 17.4 | 13.5 | 4.92 | 7.3 | 13.7 | 8.1 | 2.5 | 29.5-23.6 | 6.7 | 8.5 | 13.7 |
Dimensions measured in inches (in)
Capacity
Model
Lift (ft)
Flange range B (in)
Reeving (parts/reeving)
Rope (mm)
Lifting Motor 3 Phase - 50/60Hz
Traversing Motor 3 Phase - 50/60Hz
Net Weight (lbs)
Lifting Speed (ft/min)
Output (Hp)
Rated Current (amps)
Traversing Speed (ft/min)
Output (Hp)
Rated Current
Initial High/Low Speed
No Load High Speed
@208/60Hz
@230/60Hz
@460/60Hz
Initial High/Low Speed
@208V/60Hz
@230V/60Hz
@460V/60Hz
3
RYU030A25HDD
25
4.92-13.78
4/1
9
26/4.3
39
6.7
24.7
22.9
12.1
66/11
0.54
1.5
2.1
1.4
960
960
3
RYU030A25HDD
25
13.79-19.68
4/1
9
26/4.3
39
6.7
24.7
22.9
12.1
66/11
0.54
1.5
2.1
1.4
971
971
3
RYU030A33HDD
33
4.92-13.78
4/1
9
26/4.3
39
6.7
24.7
22.9
12.1
66/11
0.54
1.5
2.1
1.4
1048
1048
3
RYU030A33HDD
33
13.79-19.68
4/1
9
26/4.3
39
6.7
24.7
22.9
12.1
66/11
0.54
1.5
2.1
1.4
1059
1059
5
RYU050B25HDD
25
4.92-13.78
4/1
9
26/4.3
39
10.7
36.5
34.0
18.3
66/11
0.54
1.5
2.1
1.4
993
993
5
RYU050B25HDD
25
13.79-19.68
4/1
9
26/4.3
39
10.7
36.5
34.0
18.3
66/11
0.54
1.5
2.1
1.4
1004
1004
5
RYU050B33HDD
33
4.92-13.78
4/1
9
26/4.3
39
10.7
36.5
34.0
18.3
66/11
0.54
1.5
2.1
1.4
1092
1092
5
RYU050B33HDD
33
13.79-19.68
4/1
9
26/4.3
39
10.7
36.5
34.0
18.3
66/11
0.54
1.5
2.1
1.4
1103
1103
| Capacity | Model | Lift (ft) | Flange range B (in) | A | C | E1 | E2 | g | H | I | J | M | N | O | Q | R | S | T | U | V | W | X |
| --- | --- | --- | --- | --- | --- | --- | --- | --- | --- | --- | --- | --- | --- | --- | --- | --- | --- | --- | --- | --- | --- | --- |
| 7.5 | RYU075C30HDD | 30 | 5.9-13.78 | 32.3 | 32.3 | 13.4 | 21.6 | 2.8 | B-4.1 | 20.8 | 1.6 or less | 24.7 | 24.8 | 5.9 | 9.6 | 15.3 | 6.3 | 3.5 | 33.6-25.8 | 7.4 | 10.7 | 22.6 |
| 7.5 | RYU075C30HDD | 30 | 13.79-20.00 | 32.3 | 32.3 | 13.4 | 21.6 | 2.8 | B-4.1 | 20.8 | 1.6 or less | 24.7 | 24.8 | 5.9 | 9.6 | 15.3 | 6.3 | 3.5 | 31.7-25.8 | 7.4 | 10.7 | 22.6 |
| 7.5 | RYU075C40HDD | 40 | 5.9-13.78 | 40.8 | 32.3 | 13.4 | 30.0 | 2.8 | B-4.1 | 20.8 | 1.6 or less | 24.7 | 24.8 | 5.9 | 9.6 | 15.3 | 8.4 | 3.5 | 33.6-25.8 | 7.4 | 10.7 | 22.6 |
| 7.5 | RYU075C40HDD | 40 | 13.79-20.00 | 40.8 | 32.3 | 13.4 | 30.0 | 2.8 | B-4.1 | 20.8 | 1.6 or less | 24.7 | 24.8 | 5.9 | 9.6 | 15.3 | 8.4 | 3.5 | 31.7-25.8 | 7.4 | 10.7 | 22.6 |
| 10 | RYU100C30HDD | 30 | 5.9-13.78 | 32.3 | 32.3 | 13.4 | 21.6 | 2.8 | B-4.1 | 20.8 | 1.6 or less | 24.7 | 24.8 | 5.9 | 9.6 | 15.3 | 6.3 | 3.5 | 33.6-25.8 | 7.4 | 10.7 | 22.6 |
| 10 | RYU100C30HDD | 30 | 13.79-20.00 | 32.3 | 32.3 | 13.4 | 21.6 | 2.8 | B-4.1 | 20.8 | 1.6 or less | 24.7 | 24.8 | 5.9 | 9.6 | 15.3 | 6.3 | 3.5 | 31.7-25.8 | 7.4 | 10.7 | 22.6 |
| 10 | RYU100C40HDD | 40 | 5.9-13.78 | 40.8 | 32.3 | 13.4 | 30.0 | 2.8 | B-4.1 | 20.8 | 1.6 or less | 24.7 | 24.8 | 5.9 | 9.6 | 15.3 | 8.4 | 3.5 | 33.6-25.8 | 7.4 | 10.7 | 22.6 |
| 10 | RYU100C40HDD | 40 | 13.79-20.00 | 40.8 | 32.3 | 13.4 | 30.0 | 2.8 | B-4.1 | 20.8 | 1.6 or less | 24.7 | 24.8 | 5.9 | 9.6 | 15.3 | 8.4 | 3.5 | 31.7-25.8 | 7.4 | 10.7 | 22.6 |
Dimensions measured in inches (in)
Capacity
Model
Lift (ft)
Flange range B (in)
Reeving (parts/reeving)
Rope (mm)
Lifting Motor 3 Phase - 50/60Hz
Traversing Motor 3 Phase - 50/60Hz
Net Weight (lbs)
Lifting Speed (ft/min)
Output (Hp)
Rated Current (amps)
Traversing Speed (ft/min)
Output (Hp)
Rated Current
Initial High/Low Speed
No Load High Speed
@208/60Hz
@230/60Hz
@460/60Hz
Initial High/Low Speed
@208V/60Hz
@230V/60Hz
@460V/60Hz
7.5
RYU075C30HDD
30
5.9-13.78
4/1
13
20/3.3
30
17.7
43.4
39.6
19.0
66/11
1.0
3.9
4.4
2.6
2227
7.5
RYU075C30HDD
30
13.79-20.00
4/1
13
20/3.3
30
17.7
43.4
39.6
19.0
66/11
1.0
3.9
4.4
2.6
2258
7.5
RYU075C40HDD
40
5.9-13.78
4/1
13
20/3.3
30
17.7
43.4
39.6
19.0
66/11
1.0
3.9
4.4
2.6
2397
7.5
RYU075C40HDD
40
13.79-20.00
4/1
13
20/3.3
30
17.7
43.4
39.6
19.0
66/11
1.0
3.9
4.4
2.6
2428
10
RYU100C30HDD
30
5.9-13.78
4/1
13
20/3.3
30
17.7
56.1
51.4
24.8
66/11
1.0
3.9
4.4
2.6
2227
10
RYU100C30HDD
30
13.79-20.00
4/1
13
20/3.3
30
17.7
56.1
51.4
24.8
66/11
1.0
3.9
4.4
2.6
2258
10
RYU100C40HDD
40
5.9-13.78
4/1
13
20/3.3
30
17.7
56.1
51.4
24.8
66/11
1.0
3.9
4.4
2.6
2397
10
RYU100C40HDD
40
13.79-20.00
4/1
13
20/3.3
30
17.7
56.1
51.4
24.8
66/11
1.0
3.9
4.4
2.6
2428