TNER Entertainment Electric Chain Hoist
Trusted when the show must go on.
TNER Entertainment Electric Chain Hoist
Trusted when the show must go on.
While other show motors are out of commission for brake service or regular repair, Harrington's TNER theatre hoist by KITO is ready when duty calls. That's because the TNER is built using the latest technology powered by innovative design and manufacturing processes, and backed up by outstanding customer support when you need it.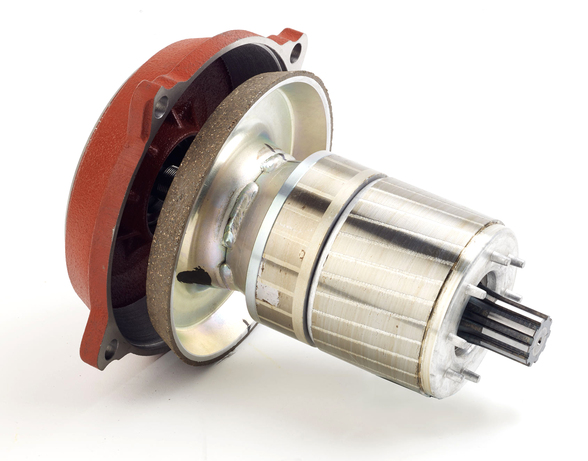 Self-Adjusting Pull-Rotor Motor Brake
This is the world's most reliable theatrical hoist brake –– it even comes with a five-year
warranty. Its simple design has no brake coil to fail or discs to replace, which keeps this hoist working longer with less maintenance.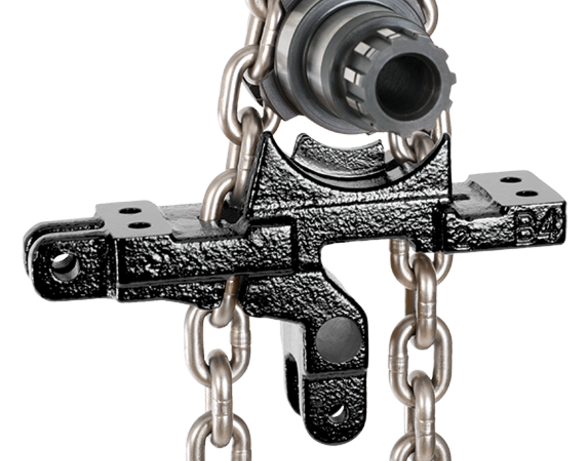 Unique Chain Guide and Quiet Load Sheave
The guide's durable, heavy cast iron construction gives it improved wear as the chain is quietly and smoothly guided where it needs to go. There's less vibration and truer vertical lift.
Ergonomic, Easy Lift Handles
Two convenient handles give you a comfortable and confident grip every time you pack or unpack your motors.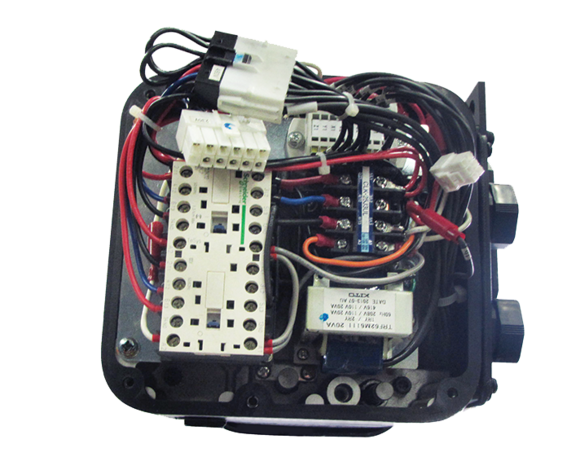 Plug and Play Voltage Changer
You can change on the fly between 220/440V, which saves you valuable time during setup and integration. It's as simple as plug and play.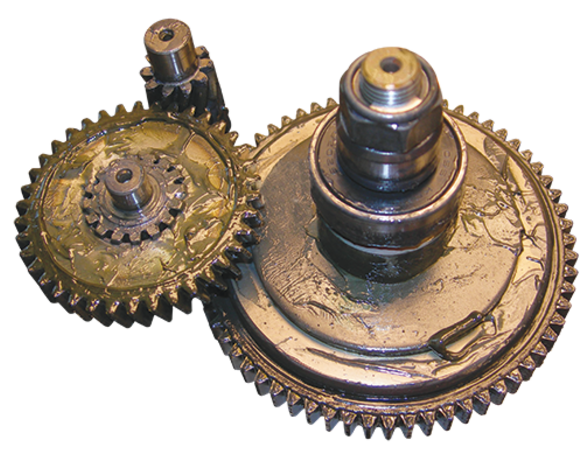 Non-drip, Grease-Packed Gearbox
For demanding theatrical applications, this maintenance free feature is a welcome touch.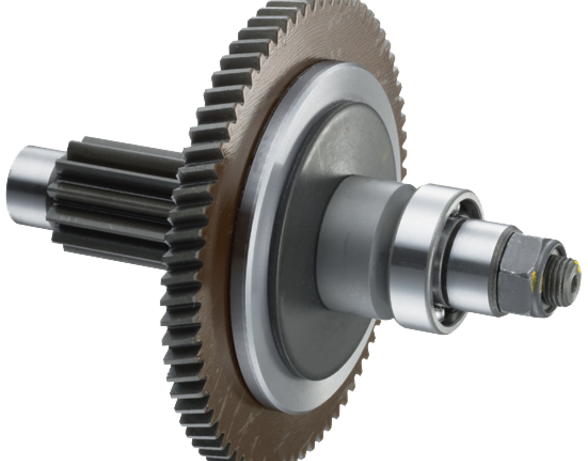 Standard Overload Protection
Carbon friction material gives the TNER consistent performance even in a wide range of temperatures. The friction clutch on the TNER also protects the hoist from damage and prevents overwinding.
CAPACITY
STANDARDS
Standard lifts at 10 or 60 feet.
Hoist must be purchased with chain container
1 year warranty (from defects in material and workmanship)
RATINGS/CLASSIFICATIONS
Complies with German regulation BGV-D8
Meets CE declaration
ASME H3
JS/ISO M3
FEM 1Bm
Hoist — IP55
Optional pendant — NEMA 4X,
OPTIONS
Black pendant (Pickle)
Pendant and power supply cord (longer lengths available)
7 pin socapex connector
Flight/road case for easy transportation and hoist storage
Black load chain for low visibility
Bullard® hooks
BODY
Sleek rounded body with rugged aluminum housing and no sharp edges
Built-in, flexible handles for effortless packing and unpacking
Body size is designed to fit standard road cases
GEARS
Grease-Packed Gearbox for demanding theatrical applications
Maintenance free. No oil changes required
LOAD CHAIN
Nickel-plated load chain meets DIN and EN 818-7 standards.
Optional black chain available for low visibility
Reversible black canvas chain container needed to meet BGV-D8 regulations with with two secure attachment points
Standard Lift 60' (other lengths available)
CHAIN GUIDE
Extremely durable, heavy-duty cast iron construction, with rounded outer edge for chain to spill easily over and into the chain bag
Easily replaced without disassembling hoist
HOOKS
Forged carbon steel opens gradually without fracturing under excessive loads.
Both top and bottom hooks swivel 360 degrees
Self-closing top and bottom hooks with heavy-duty hook latch
Ball bearings for smooth rotation
CONTROLS
Standard offering - double pigtail configuration for use with own hoist connectors
Single pigtail configuration - 7 pin conductors to supply hoist with power and to control hoist operation
7-pin socapex - for use with a multi-hoist controller
Pickle (pendant) with power cord pigtail - similar to the standard used for industrial hoists
BRAKE
5 year warranty
Pull-rotor motor brake: the world's most reliable theatrical hoist brake
Simple design: no brake coil to fail or brake disc to replace
MOTOR
½ and 1 tonne—16 fpm; 2 tonne—8 fpm
H3 classification with 30 minute duty rated motor
Standard voltage: 220/440V
Three phase, 60 hertz
Control voltage - 110V
OVERLOAD PROTECTION
Friction clutch located in the gearbox between motor and load gear prevents damage to hoist in the event of excessive overloading
OVERTRAVEL PROTECTION
Low profile upper/lower limit switches need no adjustment. Protects hoist and allows for maximum travel
Choose product configuration below to view info:
| Product Code | Minimum Headroom C (in) | L* (ft) | a (in) | b (in) | d (in) | e (in) | g (in) | h (in) | i (in) | D (in) |
| --- | --- | --- | --- | --- | --- | --- | --- | --- | --- | --- |
| TNER005L | 13.2 | 2.5 | 18.7 | 14.2 | 9.6 | 9.2 | 0.9 | 3.9 | 4.0 | 35.4 |
| TNER010L | 16.1 | 2.5 | 20.0 | 15.0 | 10.2 | 9.8 | 1.2 | 4.1 | 4.7 | 37.0 |
| TNER020L | 22.8 | 2.5 | 20.0 | 15.0 | 10.2 | 9.8 | 1.6 | 4.1 | 4.7 | 48.8 |
| TNER010S | 16.1 | 2.5 | 20.0 | 15.0 | 8.8 | 11.2 | 1.2 | 4.1 | 4.7 | 37.0 |
| TNER020S | 22.8 | 2.5 | 20.0 | 15.0 | 8.8 | 11.2 | 1.5 | 4.1 | 4.7 | 48.8 |
| * Standard length of control and power cables unless otherwise specified. | | | | | | | | | | |
| Hook Dimensions: | | | | | | | | | | |
| Capacity Code | Hook | a | b | c | d | e | g | | | |
| 005L | C | 1.1 | 0.7 | 0.9 | 0.7 | 1.4 | 0.9 | | | |
| 005L | B | 1.0 | 0.6 | 0.9 | 0.6 | 1.7 | 1.1 | | | |
| 010L/S | C | 1.4 | 0.9 | 1.2 | 0.9 | 1.7 | 1.2 | | | |
| 010L/S | B | 1.2 | 0.8 | 1.0 | 0.8 | 1.9 | 1.3 | | | |
| 020L/S | C | 1.9 | 1.1 | 1.6 | 1.1 | 2.0 | 1.5 | | | |
| 020L/S | B | 1.6 | 1.0 | 1.3 | 1.0 | 2.1 | 1.6 | | | |
| | | | | | | | | | | |
C = Chain Hook B = Body Hook Units
Capacity (tonne)
Model
Lifting Speed (ft/min)
Output (HP)
Motor
Load Chain Wire Diameter (mm) x Chain Fall Lines
Load Sheave Pockets
Net Weight With 60 Feet of Lift (lbs)
Weight for One Additional FT.of Lift (lbs)
Current Draw (amps)
220V or 440V
460V
1/2 t
TNER005L
16
0.65
3.7
1.8
6.3 x 1
4
99
0.57
1 t
TNER010L
16
1.3
5.6
2.8
8.0 x 1
4
135
0.93
2 t
TNER020L
8
1.3
5.6
2.8
8.0 x 2
4
209
1.9
1 t
TNER010S
32
2.4
10.4
5.2
8.0 x 1
4
0
0.93
2 t
TNER020S
16
2.4
10.4
5.2
8.0 x 2
4
225
1.9