FER2 Food Grade Electric Chain Hoist
Work clean with confidence.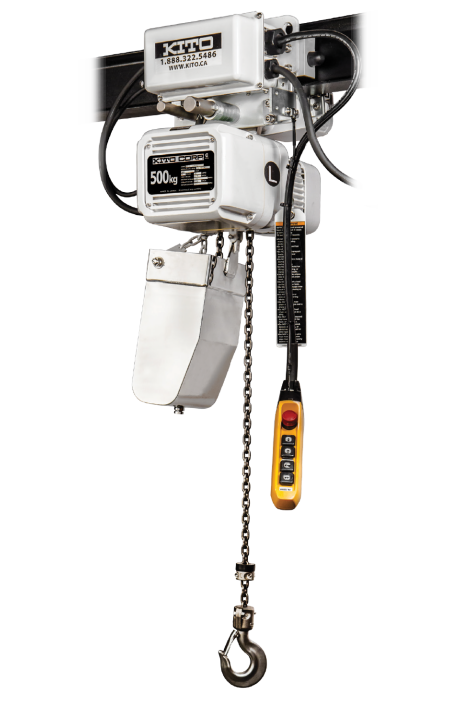 FER2 Food Grade Electric Chain Hoist
Work clean with confidence.
For lifting applications in food, beverage, and pharmaceutical industries—where maintaining a pristine environment is critical—the FER2 food-grade electric chain hoist is the one to choose. FDA approved food-grade lubricants used on the load chain and in the gearbox are NSF H1 compliant for safe use in any facility where incidental contact with product is a concern. The standard model also features white epoxy paint, stainless steel /nickel-plated hardware, and a nickel-plated load chain, making the FER2 the perfect choice for contaminant-controlled or corrosive processing environments.
220

Volts

440

Volts

575

Volts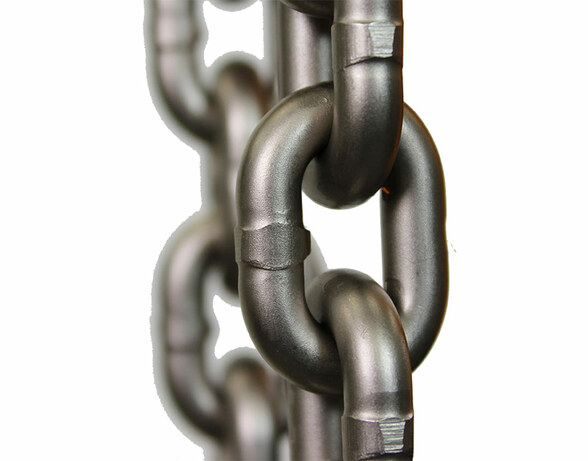 Corrosion-Resistant Nickel-Plated Load Chain
The standard grade 80 nickel-plated load chain on KITO's electric food-grade hoist is engineered to stand up to corrosion in environments where damp air or steam are prevalent.
Chip-Resistant Epoxy Paint
Avoid contaminants from your lifting equipment. The white, chip-resistant epoxy paint on the FER2 hoist body protects you from debris that could contaminate your processing facility.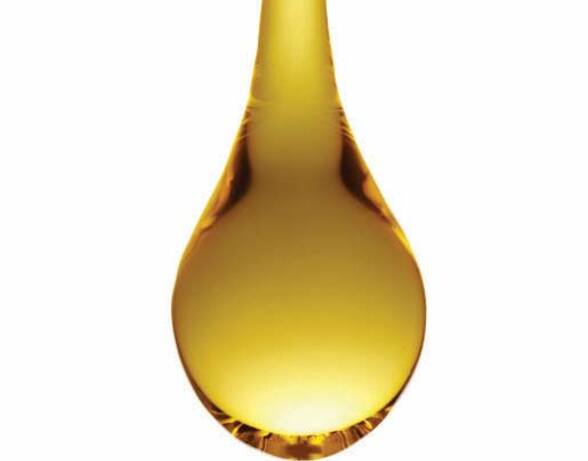 FDA Approved Food-Safe Oil, Grease and Lubricants
Pharmaceutical, beverage, and food-associated processing plants require equipment that uses non-toxic lubrication. That's why the FER2 hoist gives you and FDA approved NSF H1 compliant grease and oil on the load chain and in the gearbox.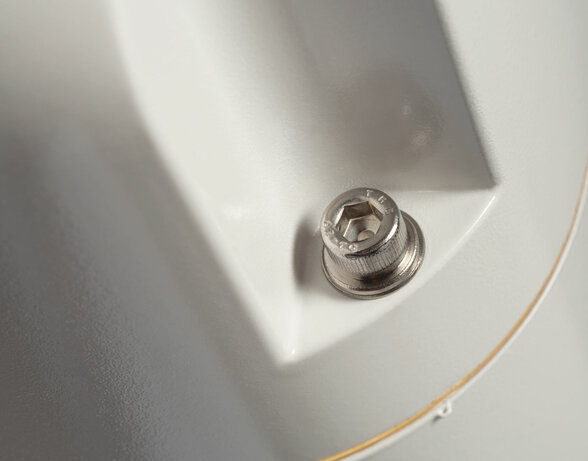 Stainless Steel and Nickel-Plated Components
The standard food-grade features on the FER2 include stainless steel and nickel-plated hardware that won't rust or corrode.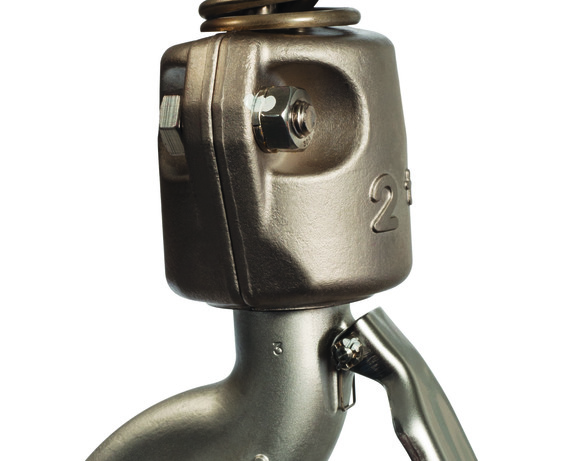 Standard Stainless Steel Bottom Hook
The FER2 comes standard with a stainless steel bottom hook, completely eliminating any risk of paint chips or contaminants in your application.
CAPACITY
½ to 2 metric tonnes
Single Speed, Adjustable 2-speed (220/440 volt), or Dual Speed (575 volt)
STANDARDS
CSA approved
ASME B30.16
ASME H4
IP55 dust-tight and watertight
Slip clutch to protect the hoist against over travel and overload damage
STANDARD FOOD GRADE FEATURES
Food grade oil in gear box
Food grade grease on load chain
White epoxy paint for hoists, trolleys, hooks, and suspenders
Nickel-plated load chain
Stainless steel and nickel-plated hardware
White Epoxy Bottom Hook
Stainless Steel Hook Latch
FOOD GRADE OPTIONS
Corrosion Resistant Hook Kit
Corrosion Resistant Trolley Kit
Nickel-plated suspension shaft and suspender
Stainless steel bottom hook, trolley wheels, side guide rollers, chain container, chain spring, limiting plate, and cushion rubber
Stainless Steel Chain Container
Protective silicone pendant cover
BODY
Die cast aluminum frame
Completely sealed body for protection from the environment
Low headroom profile
LOAD CHAIN
Grade 80
High-performance nickel-plated load chain, with unique short link pitch for greater resistance to fatigue and wear
FDA approved oil
HOOKS
Forged carbon steel opens gradually without fracturing under excessive loads
Bottom hook swivels 360 degrees
Self-closing top and bottom hooks with heavy-duty hook latch
CONTROLS
Control Voltage: 110 volts
Located on one central electrical panel
Simple to operate plug-in connectors
VFD: Adjustable, dual-speed, under-the-cover VFD (220 and 440 volt dual speed models)
ERGONOMIC PUSH BUTTON STATION
Impact-resistant plastic with molded strain relief to prevent damage from pulling on the push button cord cord
IP65 dust-tight and watertight
BRAKE
DC current electromagnetic brake stays engaged until powered (Industry leading 10 year warranty)
Minimum brake torque of 200% at full load
MOTOR
Three phase
Standard Voltage: 220/440/575 volts
Hertz: 60 hertz
Class B
Totally enclosed, fan-cooled (TEFC) squirrel cage
FDA approved oil
OVERLOAD PROTECTION
Friction clutch located in the gearbox between motor and load gear prevents damage to hoist in the event of excessive overloading
OVERTRAVEL PROTECTION
Limit switch disables controls when load block reaches upper or lower travel limit
OPERATING CONDITIONS
Recommended for -20˚ to +40˚ C and humidity of 85% or lower