UBC Universal Beam Clamp
Holds true every time.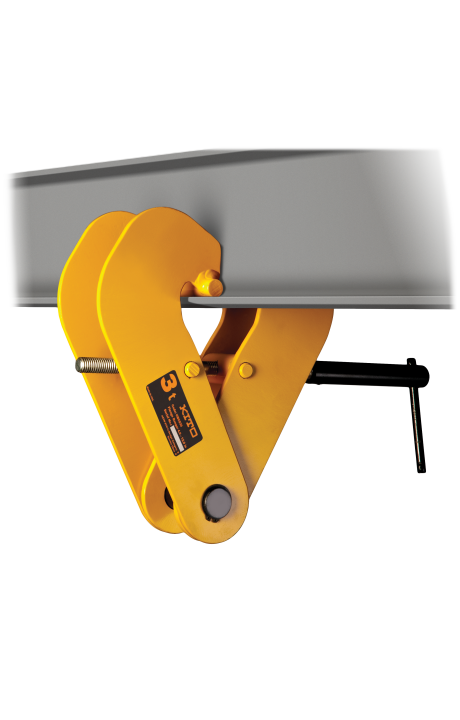 UBC Universal Beam Clamp
Holds true every time.
Kito's UBC can be used as a temporary anchor point or as a below-the-hook device. You'll have peace of mind knowing the secure clamp uses proven, lock-nut protection to rule out loosening due to vibrations. Safe and functional, the UBC is also designed with a wide adjustable-jaw opening and both a left- and right-hand clamp screw for quick operation.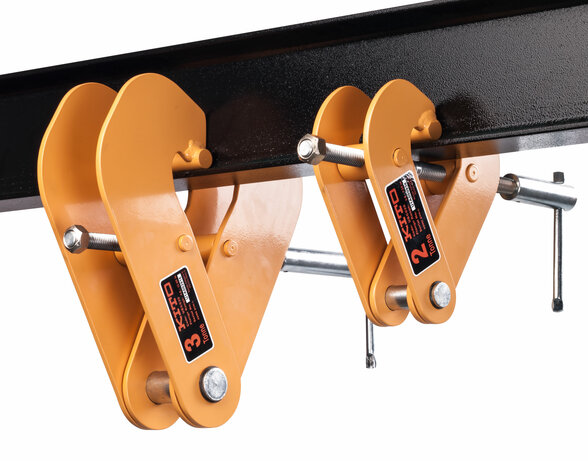 Temporary or Semi-Permanent Anchor Point
Kito's UBC Universal Beam Clamp is the perfect accessory when a temporary or semi-permanent hoist anchor point is required.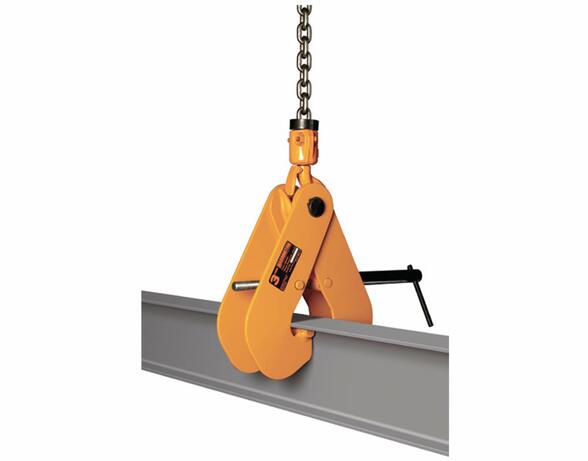 Below-The-Hook Flexibility
The UBC adjustable beam clamp offers a cost-effective method for most work-holding and positioning applications, and can also be used as a below-the-hook lifting attachment.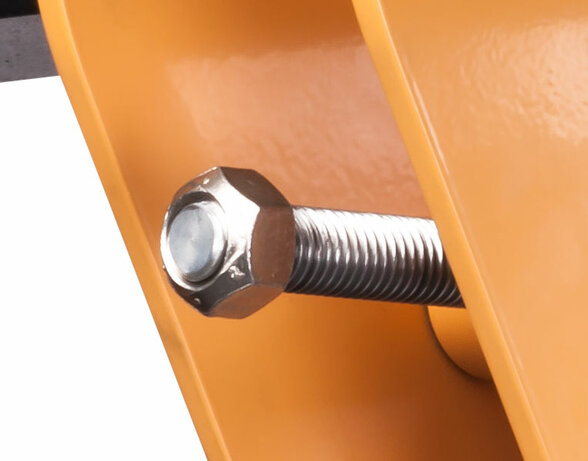 Locknuts That Stay Tight
Designed for added safety and to resist loosening, the UBC's locknut protection feature keeps things tight.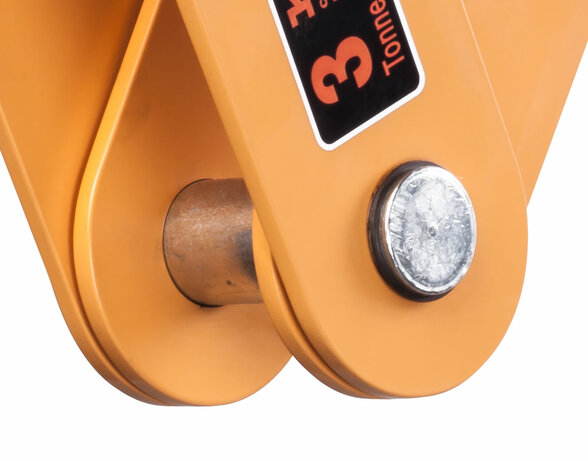 Designed for Low Headroom
Take advantage of low headroom in your application with a built-in suspension pin.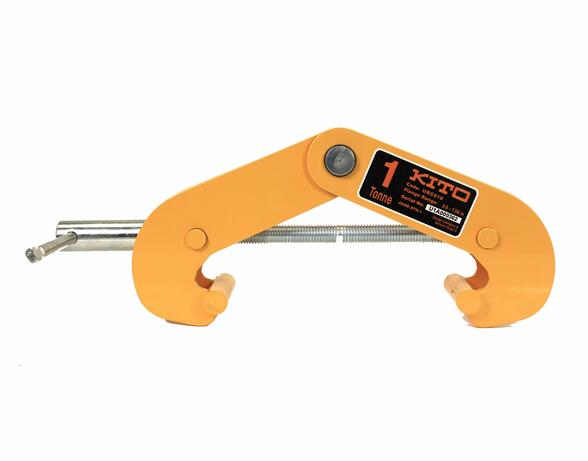 Wide-Jaw Opening
Install the UBC beam clamp onto any beam, including tapered or flat-flanged, to create a strong and safe hoist mount. For industrial, construction, rigging or holding, the UBC beam clamp can do it all.
CAPACITY
1, 2, 3, 5 and 10 metric tonnes
STANDARDS
ASME B30.20 Safety Standard
Meets ASME BTH-1
Each clamp is individually serialized and load tested (test certificates included)
OPTIONS
Suspender for perpendicular mounting and over-sized hooks
BODY
Solid Steel, lightweight portable frame
Built-in suspension pin for low headroom
OPERATION
Jaw opening adjusts for a wide range of tapered or flat flanged beams
Left and right-hand clamp screw allows for a quick clamping and unclamping
For use with manual and powered hoists
HARDWARE
Lock nut feature resists loosening to improve secure clamping
Built-in suspension pin for low headroom
APPLICATIONS
Industrial and construction lifting applications
Overhead lifting and vertical rigging operations
Holding and positioning beams for construction
Below the hook holding device
Choose product configuration below to view info:
| Capacity (tonne) | Model | Max. E | F | G | H | J | A | B | C | T |
| --- | --- | --- | --- | --- | --- | --- | --- | --- | --- | --- |
| 1 | UBC010 | 12.25 | 3 | 9.25 | 0.88 | 2.1 | 0.75 | 2 | 2 | 0.63 |
| 2 | UBC020 | 12.25 | 3 | 9.25 | 0.88 | 2.1 | 0.75 | 2 | 2 | 0.63 |
| 3 | UBC030 | 19.75 | 4.25 | 11 | 1.25 | 2.38 | 1 | 2.5 | 2.5 | 1 |
| 5 | UBC050 | 19.7 | 4.25 | 11 | 1.25 | 2.38 | 1 | 2.5 | 2.5 | 1 |
| 10 | UBC100 | 22.5 | 6 | 14.63 | 1.75 | 4.65 | 1.38 | 3.75 | 6.25 | 1.25 |
| | | | | | | | | | | |
* All measurements in inches (in)
| Capacity (tonne) | Model | Flange Range D (in) | Max Beam Flange Thickness (in) | Net Weight (lbs)* | Shipping Weight Approx. (lbs)* |
| --- | --- | --- | --- | --- | --- |
| 1 | UBC010 | 3 - 7.5 | 0.83 | 8 | 10 |
| 2 | UBC020 | 3 - 7.5 | 0.83 | 9 | 11 |
| 3 | UBC030 | 4 - 12 | 1 | 19 | 22 |
| 5 | UBC050 | 4 - 12 | 1 | 22 | 25 |
| 10 | UBC100 | 6 - 13.2 | 1.75 | 55 | 60 |