TCR Heavy Duty Air Powered Hoist
100% quality, 100% of the time.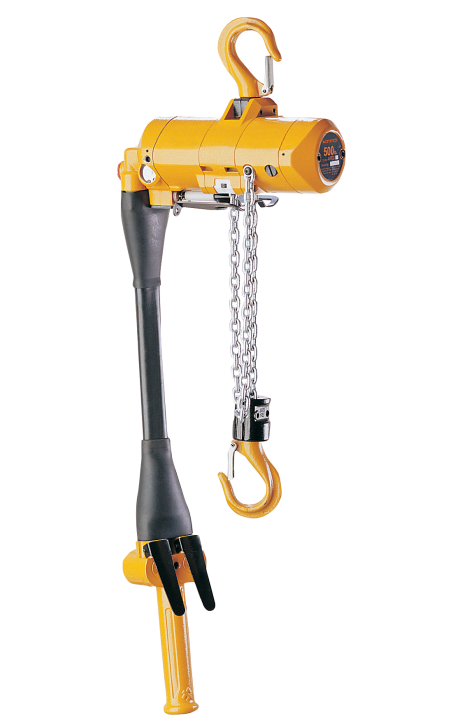 TCR Heavy Duty Air Powered Hoist
100% quality, 100% of the time.
If you need a hoist with 100 percent duty ratings, fine-feathering controls, and quiet operation, you'll love the TCR pneumatic hoist. Lift all day and all night with this workhorse. Smooth starts and stops with variable-speed operation provide extremely accurate load positioning and control. Put this hoist on the top of your list when you need productivity and precision for years on end.
Unlimited Duty Cycle
The TCR air hoist is built for long and demanding work shifts. With its unlimited duty cycle, you can continually operate the hoist without worrying about damage from too many starts per hour.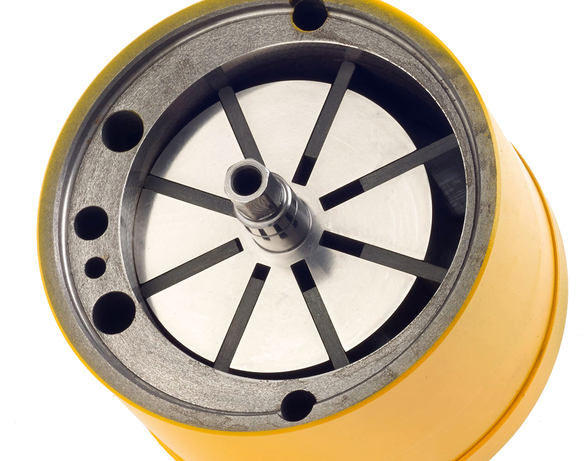 High-Strength Cast-Iron Housing
Proven to be resistant in harsh environments, the TCR's high-strength cast-iron housing provides a rugged body that stands up to the toughest demands.
Very Fine Feathering Control
The spring-loaded, multi-vane motor design lets you place and position a load exactly where you need it. Gradually control the lift with very fine feathering movements both up or down.
Pre-Set Load Limiter
Protect the hoist and operator while avoiding downtime. The TCR's adjustable, built-in load limiter is pre-set to stop lifting when the load capacity is over-rated, which keeps your job site safer.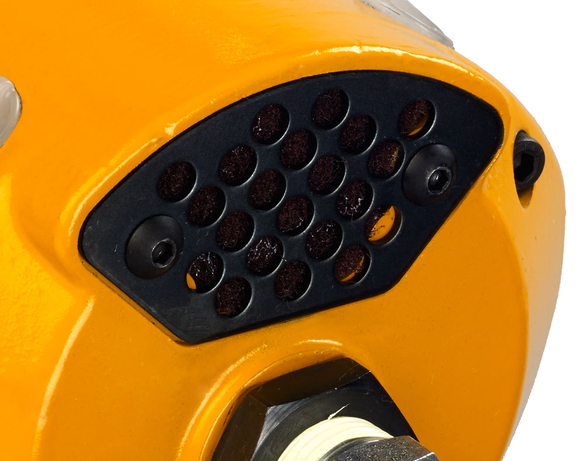 Reduced Noise Levels
An external muffler gives you quieter operation and dampened noise levels with no load. The TCR's air-tight body contributes to its comfortable noise levels and makes efficient use of air.
CAPACITY
STANDARDS
80.5 dBA at 1 metre
Operating Conditions: Recommended for -10 to +60° Celsius
Oil filter and lubricator comes standard in the box
OPTIONS
Pendant or cord control to meet your needs
Chain bag to keep chain clean and out of the way
Custom lift lengths to suit your requirements
Plain, geared, or air trolley mount
BODY
High-strength cast iron housing for proven weather resistance and durability in harsh environments
Compact and low profile headroom
GEARS
LOAD CHAIN
Ultra-strong high performance nickel-plated load chain
Grade 80
HOOKS
Forged carbon steel opens gradually without fracturing under excessive loads
Bottom and top hooks swivel 360 degrees
Self-closing top and bottom hooks with heavy-duty hook latch
OPERATION
Pendant, cord, or manipulator control
Provides outstanding control for fine feathering movements using a spring-loaded multi-vane motor design
BRAKE
Heavy-duty, self-adjusting brake
MOTOR
Air Supply: 60 to 90 psi
Air-powered, spring-loaded multi-vane
Speed Control: Full range variable speed control
Minimum 10 to 15 drops of oil per minute from a max distance of 15 feet
Maximum 5-micron air filter or finer required
Unlimited duty cycle
OVERLOAD PROTECTION
Internal load limiter automatically stops lifting when load is over the rated capacity. Standard on 1/2 tonne model and above
Standard upper and lower limit switches prevent overtravel in up or down direction
Choose product configuration below to view info:
Hook Mount
Geared Trolley Mount
Plain Trolley Mount
Pneumatic Motorized trolley mount